Online Passport Photos Service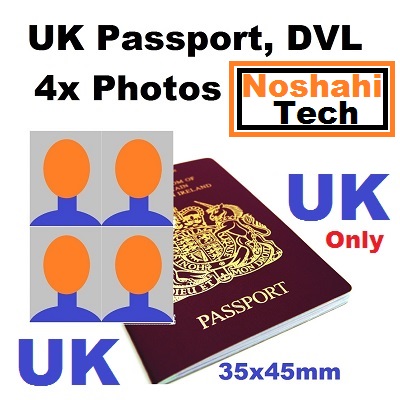 4x UK passport photo 35x45mm Free Post
£4.99 Only
1: Take your Photo using your Phone
Must be clear focused, full head and both shoulder. Scroll down to Check guid photo.
2: Contact me using whatsapp (07878653714)
ask for passport photos and send your photo.
3: If photo is ok, I'll ask you to pay total £4.99
you can pay using this link
Pay
after I set your order only.
4: After you Paid
I'll print your photos and post it to you in shop working time only.
Special offer £4.99 for 4x UK passport photo 35x45mm Free Post
Shop Opening hours
Mon to Thu: 12-4pm
Friday: Closed
Sat, Sun: closed
Print quality depends on your photo quality
Printing on canon glossy paper. service is including background remove, Print and post to you UK only.
Share on whatsApp with your friends

---
There is no refund or cancel policy on this order payment. order will be sent recorded delivery second class. You can add £1.75 for first class recorded delivery.
1: Take your Photo using Camera or your Phone like green tick photo left side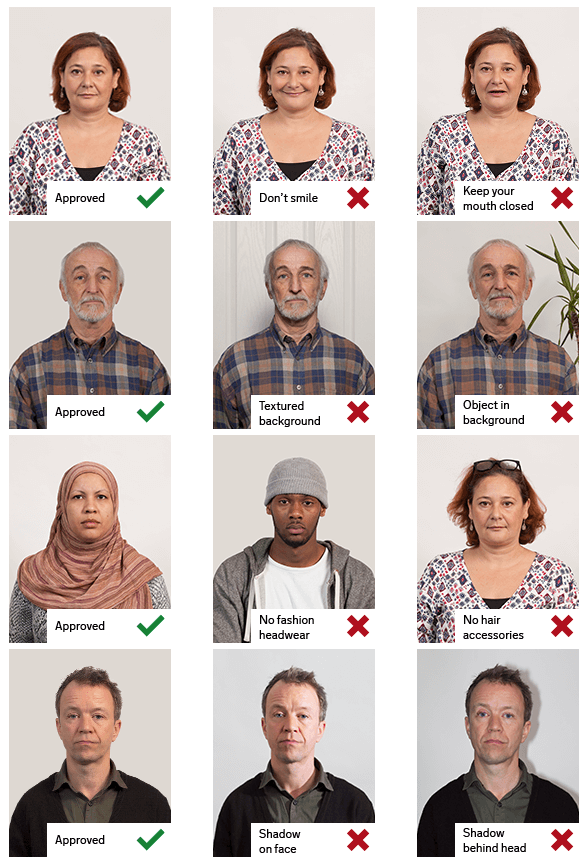 Be facing forwards and looking straight at the camera.
Have a plain expression and your mouth closed.
Have your eyes open and visible.
Not have hair in front of your eyes.
Not have a head covering (unless it's for religious or medical reasons).
Not have anything covering your face not have any shadows on your face or behind you.
Do not wear sunglasses or tinted glasses. You can wear other glasses if you need to, but your eyes must be visible without any glare or reflection.
Photos of babies and children
Children must be on their own in the picture. Babies must not be holding toys or using dummies.
Children under 6 do not have to be looking directly at the camera or have a plain expression.
Children under one do not have to have their eyes open. You can support their head with your hand, but your hand must not be visible in the photo.