Money Transfer Service Send Money With us, Send to worlwide, Send Money to Pakistan, Send Money to India, Best rate to India and Pakistan.
Get Passport Photos 35x45mm UK size.
Buy Mobile phone and Accessories, Chargers, Cables, Adapters, Mobile Phone Unlocking and unlocking codes.
Electric Fan Heater 800w, 1000w, 1200w 2000w LED Bulbs b22, e14, e27, main extension leads, TV Wall Mount Brackets.
Printout from Email whatsapp payslip, Print Ramadan Calendar or A3 Calendar 12 months Salah and Fasting time with your name.
Buy Memory cards, USB Memory stick, Computer usb mice, keyboard, Restore/reset/install your computer windows.
Topup mobile phone, international mobile, white calling topup, Calling cards Vouchers.
Buy PAYG Sim cards, Best SIM Deals on Internet Data, Minutes and Texts without contract, 30 days bundle.
Buy Socks, boxers, Hat and Gloves.
Buy Toys, remote control car.
Buy wholesale Charging cables and some toys for your shop.
---
Noshahi
Tech

104B Tollerlane
Bradford BD9 5DU
Email: mojee@live.co.uk
Phone: 07878653714 (text only)
Contact us
---
Opening hrs
Mon to Thu:
11 to 6pm
Fri: 3pm to 6pm
Sat: 11 to 6pm
Sun: 12 to 5pm

Noshahi
Tech
Our GBP to PKR rates
Last Updated =
06/12/23 11am
Top Rate =
354.50*
Other =
354.50*
Bank Deposit=
354.50*
Bank/Depo/New=
354.50*
Send Money With Us
send money with us. £3 Fee each PK transaction under £150
---
---

---
131223
Earphones
-
Unlocking Codes
-
TV Mount
-
Toys
-
Chargers
-
iphone Cables
-
Type C Cables
-
Micro USB Cables
-
All Cables
-
Memory cards
-
Easy Numbers
-
Mobile Phones
---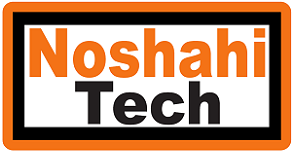 Noshahi Tech (UK): 2012 - 2023